WineTree Vineyards is bigger and better than ever.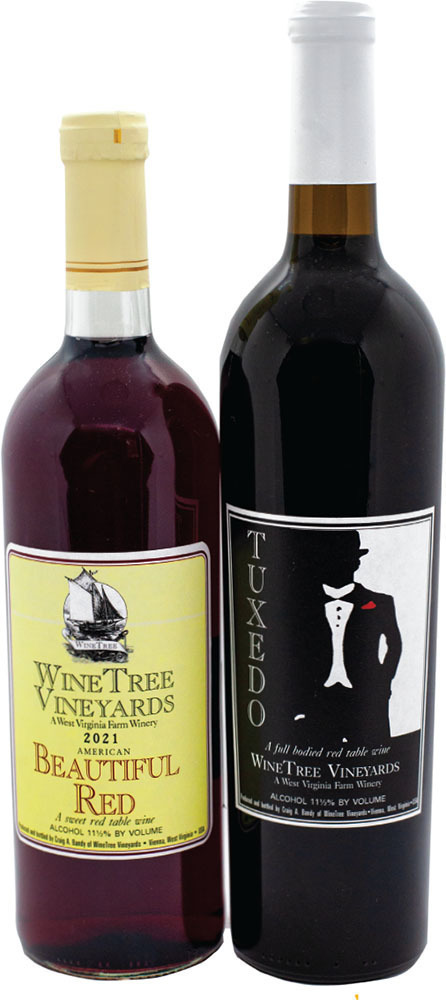 WHAT'S A WINE TREE? FAIR QUESTION—but the young son of Craig and Candice Bandy figured it out decades ago. His father had been making wine his whole life so, when he saw a dwarf tree bearing plums that looked like grapes, he knew exactly what it must be. "Look Daddy—a wine tree!" The name of the family enterprise–to–come was settled.
Bandy was himself a very young man when he started making wine. "My mother bought me a wine kit for my 13th birthday," he says. His mother had brought a culture of winemaking with her from Czechoslovakia. "I was the eldest son, and it was my job to start making the family wine." Turned out he was good at it, and his interest grew.
In 2001, he and his wife bought a farm off a two-lane just six miles from Parkersburg and established a vineyard and winemaking operation. The result today: Three dry red wines and six dry whites as well as four sweet varieties—something for everyone's taste, the Bandys like to say. They sold their first bottle in 2008 and have since won awards for a number of vintages.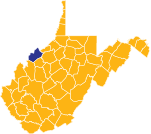 Growing every year, WineTree Vineyards took advantage of the COVID-19 downtime to expand, reopening bigger and better in the spring of 2022. The addition of a restaurant turns a stop in the tasting room into a relaxing meal at a gracious farm winery. Order from a menu that includes small plates like Spinach Artichoke Dip and Crostini as well as salads and flatbread pizzas. Then pick up a few bottles to share with friends—Bandy especially recommends his red blend or riesling for lovers of dry wines and the Fredonia for those whose tastes run sweet.
WineTree Vineyards is open Thursday through Monday March through December, with weekend-only hours in January and February.
winetreevineyards.com
READ MORE ARTICLES FROM WV LIVING'S WINTER 2022 ISSUE