The community embraces a new gathering space in White Sulphur Springs.
Some things are meant to be, even when life tries to say otherwise. Just ask craft brewer J.W. Groseclose, who says it really was destiny or fate that landed him a dream job manning the tanks at Big Draft Brewing in White Sulphur Springs.
"I wasn't a professional brewer, but I knew I had a knack for it," he says. "But I also knew I couldn't just walk in and start brewing good beer on my own. For craft brew lovers especially, you have to know what you're doing. They've got good palates, and they're expecting something exceptional."
So about six years ago, he landed an apprenticeship at Three Notch'd Brewery in Charlottesville, Virginia, gaining valuable experience that eventually helped him take a leap of faith to start a new brewery with some partners. That venture, however, was a spectacular failure. "It was tough, but I'm proud of the work I did there. It really taught me a lot." Groseclose bounced back with a job at nearby Greenbrier Valley Brewing, and, around that time, his dad called him up to ask if he'd be willing to help him open a new UPS franchise he was buying. "I said I wasn't interested, and then he told me what he was going to pay me. So then I told him I was very interested," he says with a laugh. "I helped him get started, but I knew a few weeks in that I would brew beer again one day."
That day came, by chance, when one of his wife's clients started talking about her husband wanting to open a new brewery in White Sulphur Springs. Problem was, he couldn't find a brewer. "I came down and met these guys, who said they had interviewed half a dozen brewers and no one was willing to jump on it. They told me if I didn't say yes, they were just going to start making beer themselves. I think they knew what they were doing," he jokes, "because I wasn't about to let that happen."
Groseclose signed on and never looked back. The result is Big Draft Brewing, a purpose-driven, community-centered brewery that wants to be a vital part of the emerging revitalization of White Sulphur Springs. The community, it turns out, responded in a big way. "We opened in the summer of 2021 and have been blown away by the reception we've received," he says. "It's exceeded our expectations in every way, and we are just so humbled by how the folks here have embraced us."
Those folks—and visitors to nearby Lewisburg and The Greenbrier—can't get enough of Big Draft's custom brews and delicious food served in its combined restaurant, bar, concert hall, and giant beer garden. Special events like themed dinners, bingo nights, and live music add to the fun.
You'll find a variety of craft beers on tap: lagers, ales, stouts, wheats, reds, and more, plus a rotating selection of seasonal sours, saisons, kolsches, and specialty brews you may not find anywhere else. "I'm a big fan of sour beers and had this idea for one that I'd been dreaming of making for five years. I ran the idea past several fellow brewers and they were, like, 'No way that will work. You're crazy.'" Undeterred, Groseclose set about crafting a dry martini-inspired beer that gets its salty kick not from olive brine, but by being kettle-soured with gin botanicals like juniper and rose hips. "It's so freakin' good, man, and that's the one I'm most proud of. Because everyone said it couldn't be done."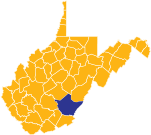 These creative libations are accompanied by an equally ambitious menu. Sure, you can get bar food like nachos, burgers, and giant pretzels with bacon jam or beer cheese. But those offerings share the menu with surprises like pork belly and grits, beef short ribs with potatoes, grilled trout, charcuterie boards, steamed mussels, grilled steaks, shepherd's pie, and an Italian riff called "lamb"-sagna.
Big Draft's interesting menu combines with its exciting tap list for a memorable meal out. "It's definitely a cut above what you'd expect," Groseclose says. "We just want to deliver a first-class food experience with the absolute best beers we can brew. That's our goal."
READ MORE ARTICLES FROM WV LIVING'S WINTER 2022 ISSUE